Quit guessing what you should offer your next hire – and hire with confidence.
"What do I need to offer prospective employees to be competitive and attract the kind of talent that will show up, create impact, and stay engaged?"
If there's one question we hear all the time, it's this. Today, possibly more than ever, the compensation and hiring landscape is changing. Market dynamics are constantly shifting, workforce gaps are creating challenges, and retention is more complex than ever. You want to feel confident in the offers you're giving prospects, ensuring you're competitive but not overpaying. With organizations all competing to attract and keep the same talent, you need every edge you can get.
What's the most valuable edge you can get your hands on? Data.

To make accessing industry-accurate, company-sourced data possible, we've partnered with Payscale.
Through this partnership, we bring you:
Real-time compensation data harvested from multiple sources
Accurate compensation and market analysis
Flexible state, regional, and national compensation comparisons
The ability to compare data based on revenue, industry, or staff numbers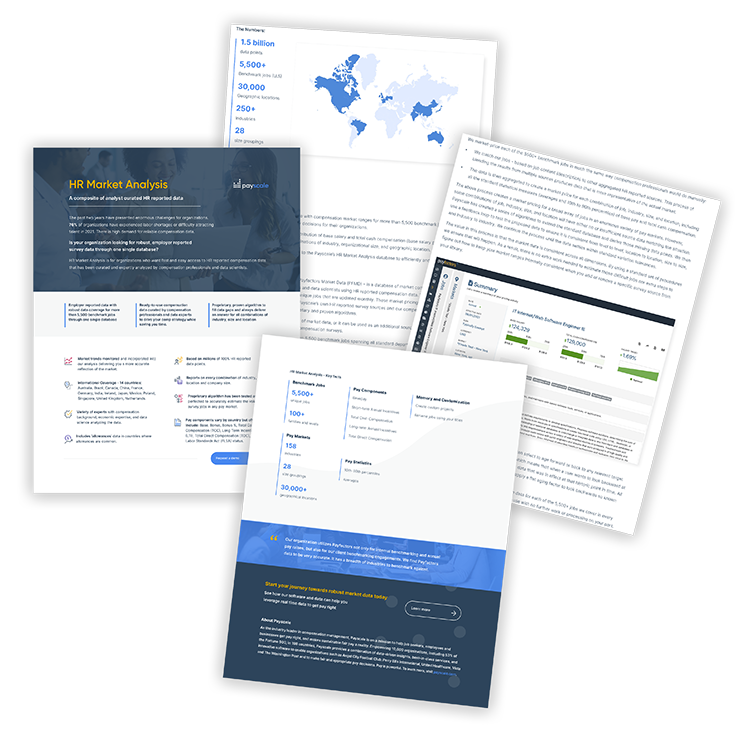 By leveraging Payscale's data, you will gain:
Confidence in your compensation offerings

Access to the best employees and talent

The ability to make informed, data-driven decisions

Informed compensation strategies and recommendations
Our partnership with Payscale puts us in a position where we can confidently guide you.
When we say, "Here's what we recommend," you'll know that there's no guessing involved in our process.
Together with Payscale's insights, we'll create the perfect offer to attract your perfect candidate.