Don't put it off! Employers need to update handbooks to reflect the new legislative changes in Minnesota regarding employee rights and benefits in order to stay compliant.
As an experienced HR consultant with Elevate Results Consulting, I'm here to highlight a critical matter that demands the attention of Minnesota employers and business owners.
Minnesota is on the cusp of significant legislative changes, many of which will start to take effect as soon as January 1, 2024, and others rolling out through the year 2026.
These changes will profoundly affect employee benefits and rights, especially pertaining to time away from work. It is essential for employers of all sizes to update their employee handbooks to align with these new laws and ensure compliance. In this article, we'll delve into four vital changes that will impact both full-time and part-time employees, shedding light on how these changes specifically affect part-time and seasonal employees.
Expanded Paid Leave
One of the most notable changes is the expansion of paid leave policies. Minnesota is fortifying its stance on providing paid time off for employees, acknowledging the importance of work-life balance. Starting in 2024, all businesses will be required to provide paid time off to employees for reasons such as illness, family care, and other circumstances. This change is especially significant for part-time and seasonal employees who previously might not have had access to such benefits.
For part-time and seasonal employees, this change ensures they receive their share of paid time off based on their hours worked, allowing for fair treatment and recognition of their contribution to the organization.
Enhanced Family and Medical Leave
The new legislation in Minnesota also enhances family and medical leave provisions, making it mandatory for employers to grant eligible employees leave for family-related situations or medical reasons.
Referred to as the Minnesota FMLA Act, this update is expected to be rolled out in January of 2026. This timing is essential to provide business owners time to adjust to the crucial update, benefiting the part-time and seasonal workforce who often find themselves juggling multiple responsibilities.
It's recommended employers start readying for this change sooner rather than later so they can attract the right employment candidates between now and then and ensure that their employee handbooks clearly outline these updated policies.
They need to also communicate these changes to all existing employees so they are not only aware of their rights and access to support in critical times but also the rights of a new fractional workforce coming into the environment.
Protections for Whistleblowers
Minnesota has reinforced protections for whistleblowers in the workplace. Employees who report violations of laws, rules, or regulations by their employers or colleagues can now do so without fear of retaliation. This is a significant step toward promoting a fair and ethical work environment.
Part-time and seasonal employees deserve the same protection as full-time employees, and employers must emphasize this in their updated handbooks to create an environment where all workers feel secure in reporting any wrongdoing they may witness.
Equal Pay for Equal Work
Another fundamental change is a strengthening of the equal pay for equal work principle. Employers are now required to pay employees performing substantially similar work equally, regardless of their gender or membership in another protected class. This is a pivotal shift towards ensuring fairness and equality in the workplace.
Part-time and seasonal employees should not face wage discrimination based on their employment status. Employers must make this clear in their updated handbooks, demonstrating a commitment to treating all employees fairly and equitably.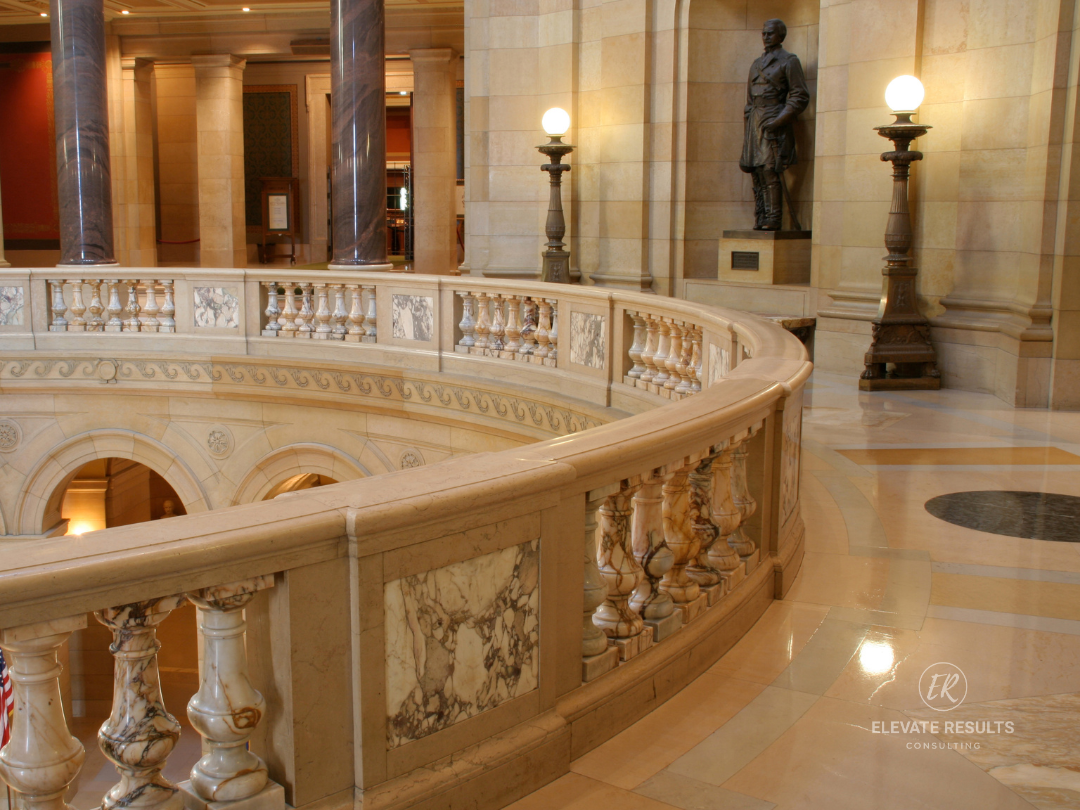 Andy Tanick with Ogletree Deakins Law Firm provides additional insights on the matter.
Andy Tanick is a shareholder in the Minneapolis office of Ogletree Deakins, a law firm with 55 offices and over 950 attorneys. His primary focus is on representing businesses of all types and sizes in employment and Human Resources issues, and he has seen cases rise or fall based on the company's Employee Handbook.
Here's what he has to say on the recent changes and what Minnesota businesses should do today to protect themselves in the coming months.
"A handbook that's contrary to the law doesn't include legally required language, or obligates the employer in ways it would not otherwise be obligated, can be very problematic when defending employment-related legal claims."
Andy is advising all of his Minnesota clients to update their handbooks now in light of all the new legislation in the area of employment law.
"Most Minnesota business owners and HR professionals are likely aware of the new state laws banning certain new non-compete agreements, requiring employers to provide safe and sick leave to all employees as of next January 1, and requiring paid family and medical leave as of January 1, 2026.  However, employers may not realize that other new laws have already been enacted, specifically requiring employers to notify employees of their rights under those laws.

Employers often can most easily accomplish that by revising their handbooks. Among those laws are a new statute providing additional protections for lactating employees and a statute prohibiting retaliation against employees who decline to attend certain company-sponsored meetings of a political or religious nature.

In addition, even legislation that is not specifically about employment can still directly impact the employment relationship.  For example, any company that does drug and alcohol testing of job applicants or employees needs to make sure its policies, including those in the handbook, comply with the new state law that legalized recreational marijuana.

Another issue that may not occur to some employers is that the advent of remote workers after COVID has significant implications for employment handbooks and policies.  A company may have its headquarters in Minnesota, but if it employs remote workers in other states, there is a good chance that the laws of those states cover those employees, and the Employee Handbook may need to reflect that — "one size fits all" doesn't work for employee handbooks.

Depending on the states, the employer may need to revise language in their handbook, add one or more addenda to address issues in specific states, or have altogether different versions of the handbook for employees in other states."
So, how does this affect a single-owner business that does business primarily online versus a large company with multiple locations selling products or even a franchised business?
At the end of the day, staying updated with legislative changes is not just a legal necessity, but it's also a demonstration of an employer's dedication to the well-being and rights of their employees.
Updating your employee handbook to reflect these changes is an essential step toward ensuring compliance and fostering a positive workplace culture.
Elevate Results Consulting is here to guide you through these updates and help you tailor your employee handbook to reflect the new legal landscape in Minnesota that will protect your company mission and culture intact.
For further clarification on how these legislative changes affect your specific business or for any legal advice, I strongly recommend consulting a legal expert specializing in employment law.
A law firm like Ogletree Deakins makes a great resource for businesses who find themselves facing complicated employee concerns, questions, or lawsuits because of their focus of management-side employment law and with attorneys across the United States and in several foreign countries. Elevate Result Consulting has a special relationship with representatives at the firm, so if you need a referral, please reach out.
Let's embrace these changes and work towards creating an inclusive, fair, and compliant workplace for all.
Disclaimer: This article is intended for informational purposes only and does not constitute legal advice. For legal inquiries or specific guidance, please consult a qualified legal professional.